About Orthopedic Associates of West Jersey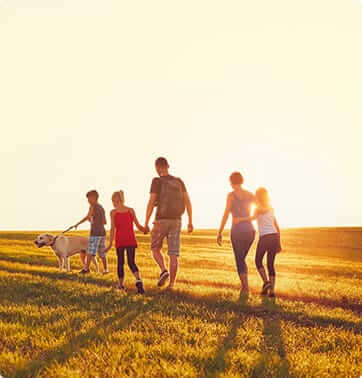 Established in 1997, Orthopedic Associates of West Jersey (OAWJ) provides adult and teen patients in Dover, New Jersey, and surrounding areas with specialized orthopedic care.
We understand patients often come to us in pain with conditions that affect their work, family life, and recreational activities. Our highly experienced, board-certified and fellowship-trained orthopedic surgeons offer conservative and surgical treatment for a wide variety of sports and work-related injuries, arthritis, spinal conditions, and all types of injuries and conditions affecting the bones, muscles, joints, ligaments, and tendons.
We believe in providing individualized care best suited to your unique needs. While we stress conservative treatment regimens, we have the surgical expertise to deliver high-quality outcomes when nonoperative care fails to accomplish your goals. Whether you need arthroscopic surgery of the knee or shoulder; total joint replacement of the hip, knee, or shoulder; or cervical or lumbar spine surgery, you'll want to consult the doctors at OAWJ.
Our surgeons and staff will review and explain your test results using digital X-rays, MRIs, anatomic models, and online literature to inform and educate you about your condition. This provides the basis for discussions of the benefits and risks of various treatment options and allows you and your doctor to plan for the best, most comprehensive and streamlined approach to treat your injury or condition.
If you're in need of orthopedic care, the highly qualified surgeons at Orthopedic Associates of West Jersey are accepting new patients. Call (973) 989-0888 or use our appointment request form to schedule your consultation. We are fluent in English, Spanish, and French.